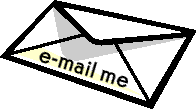 All Books in E-book & Paperback!



Claim Your FREE Book(s) Below:

Double Click to open and read

Right click, Save Target As, and then save to your computer to have it forever!

Please feel free to SHARE it with as many people as possible.  Save it to your computer and then email it to all your friends and family - asking them to join you in making a difference in the world!

Many more are coming VERY SOON...  To make sure you are notified when a new one is released, just sign up for my newsletter above.

I am so glad you are checking out the World Changer Series.  I have a passion to change the world, and believe that every single person has the power to make a tremendous difference.  I'm hoping, since you are checking out this book that YOU do too!

These books are my gift to the world - my way of giving back for all the wonderful things in my life.  I hope you will share these books with as many people as possible!

I ask people all the time whether they would like their life to matter – and if they would like to make a difference in the world.  They always say, "YES!"  But then they follow it up with the statement that they just don't know what to do, or that they don't have enough money to give much away.  

I get it!  Too often you're just not sure what to do, or how you can help.  You don't understand that you can make a massive difference without spending a penny, and without having to devote big blocks of time to volunteering.  I hope these 101 Ideas will propel you to get started, and then guide you as you move forward.  Other books are waiting for you, as well!

Besides 101 Ideas, I am going to share stories with you of people who have made a difference.  I hope they inspire you as much as they did me!

Readers from other countries besides the U.S.A. may find this is a particularly "American" book.  That's probably because I'm an American. :)  I challenge you to change or adapt the ideas for your community or country!

I'd like to share with you the words of a young person I am close to:  "Ginny, I don't know why people complain about the world if they're not going to do something to change it.  They should either put up, or shut up."

Ouch.  He's a little blunt but he could not be more right.  No matter where you live; how much money you make (or don't make); whether you are healthy or sick; whether you are young or old; whether you are busy or have a lot of free time – YOU can make a difference.

You simply have to CHOOSE to.  Will you raise your hand and commit to doing what you can to make this world a better place for everyone?  Will YOU be a Voice In The World??

Blessings,

Ginny Dye

# 9  

Always Forward

Coming 

Winter 2016

# 10 

Coming 

Summer/Fall

 2016

# 12

Coming 

Fall/Winter

 2017