The sweeping historical saga that follows American history from 1860 - ???

The fact that I write historical fiction tells you I love history.  But you know, it's not the events that fascinate me so much – it's the people.  That's all history is, you know.  History is the story of people's lives.  History reflects the consequences of their choice and actions – both good and bad.  History is what has given you the world you live in today – both good and bad.  

This truth is why I named this series The Bregdan Chronicles.  Bregdan is a Gaelic term for weaving.  Braiding.  Every life that has been lived until today is a part of the woven braid of life.  It takes every person's story to create history.  Your life will help determine the course of history.  You may think you don't have much of an impact.  You do.  Every action you take will reflect in someone else's life.  Someone else's decisions.  Someone else's future.  Both good and bad.  That is The Bregdan Principle…  

My great hope as you read my books is that you will acknowledge the power you have, every day, to change the world around you by your decisions and actions.  Then I will know the research & writing were all worthwhile.

Oh, and I hope you enjoy every moment of it, and learn to love the characters as much as I do!

I'm already being asked how many books will be in this series.  I guess that depends on how long I live!  My intention is to release 2 books a year, each covering 1 year of history – continuing to weave the lives of my characters into the times they lived.  I hate to end a good book as much as anyone – always feeling so sad that I have to leave the characters.  You shouldn't have to be sad for a long time.  I figure I have another 45 years or so of writing!

Storm Clouds Rolling In

1860 - 1861

Carrie Cromwell comes of age as the dark clouds of the Civil War swallow the country.  Born with a fiery spirit and a strong mind, she finds herself struggling between the common wisdom of the South and the truth she has discovered. 

The activities of the Underground Railroad and her close friendships with the Cromwell Plantation slaves create difficult choices.  But when her decisions put her at odds with her heritage and challenge her dreams, will she be able to give up all that is precious to her?

On To Richmond

1861 - 1862

Burdened with the responsibility of running an entire plantation, Carrie Cromwell fights to understand the forces tearing her beloved country apart.  As battles rage around her, she watches her life as her life slowly unravels and she discovers truths she would never have imagined.  

Will her actions and decisions push her even farther from those she loves?  When the danger she dreads becomes reality, will she find the courage and strength to escape?

Spring Will Come

1862 - 1863

As her beloved city of Richmond is transformed into a deadly Civil War battlefield, spirited Carrie Cromwell puts her medical skills to work in a Confederate hospital.  While she fights to save unknown soldiers, the one she cares about the most is lost to her.  

Meanwhile in the North, Carrie's dear friends, former slaves Rose and Moses have found freedom at last - only to be separated by war.  Can Moses, now a Union spy, elude those who are searching for him as a runaway slave?  Rose decides to join Moses in the North's fight.  Inspired by a revolutionary young speaker, she becomes a teacher in the Contraband Camps.

Dark Chaos

1863 - 1864

Dark clouds and chaos descend lower upon America as the war rages around them - threatening all they hold dear.  

Carrie & Robert are once more pulled apart, and Carrie finds herself the target of a hostile group of men determined to stop her from providing medical care to black residents of Richmond.  How long can she continue to save other people's lives at the risk of her own?

Riots erupt in the North, threatening those she loves, and she is pulled in to assist in a Richmond Prison escape.  

The ultimate test comes as the people of a once-promising nation must hold on to their faith and dreams as everything around them crumbles.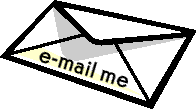 The Long, Last Night

1864 - 1865

Carried Forward By Hope

April 1865 - December 1865

America struggles to rebuild in the aftermath of Lincoln's assassination. Promises will be broken, and everyone you have grown to love will be asked to pay a high price to make freedom for the slaves more than just a mockery. 

Robert fights to emerge from the darkness as Carrie risks everything to bring him back to her. 

Moses is offered the opportunity of a lifetime, while Rose returns to her roots with a dream that will change everything. 

Matthew is caught up in the worst maritime disaster in American history, while Jeremy discovers the cost of embracing his true heritage. 

Thomas and Abby are surprised by a future they never dreamed was possible. 

Can they survive the Last, Long Night of the Civil War?

The power of the Union army brings the South to its knees in surrender, but not until a year of intense pain and chaos creates a chasm that may be impossible for the country to bridge.

Carrie struggles to hold on to hope as the world caves in around her; hanging on to the promise she has been given.  She also finally gets to reveal the secret she has held so close.

Moses is gravely wounded in battle.  Robert's plantation takes a severe loss, but is saved from burning by an unlikely source.

Aunt Abby faces danger as she gets more deeply involved with Women's Rights and spends time in Washington, D.C.

Rose continues to thrive in the Contraband Camp, and finally has a dream come true.


Glimmers of Change

January - August 1866

Carrie and Janie are living their dream in Philadelphia, but what price will they pay when cholera sweeps through America once again? 

Robert searches for peace on the plantation, but forces are in place that are determined to deny it. 

Moses and Rose are driven by forces beyond their control to become leaders in the midst of a violent racial revolution. 

Jeremy discovers love, but will the reality of his heritage make it impossible, and will he survive the forces determined to destroy the factory? 

And will Matthew finally free his heart? 


# 9  

Always Forward

Coming 

Winter 2016

Shifted By The Winds

September - December 1866

Will Reconstruction really change America? 

Carrie and her housemates battle cholera in Philadelphia. Her world is turned upside down when she discovers the truth of her heritage. Will it completely change her path? 

Robert watches his dreams fade before his eyes when he refuses to align himself with southern beliefs after the war. Rose has to face down a new threat, and Moses is forced to step into the role he has avoided. 

Janie has agreed to marry Matthew, but can she actually move beyond her fears and become his wife? And will Jeremy realize Marietta's life as a Mulatto's wife is just too dangerous for the woman he loves? 

So many of the characters you have come to know and love face both challenges and joys in this turbulent time in history. 











Always Forward

1867

Can America survive the struggle to rebuild?

Carrie and Robert's dream comes true, but is Carrie strong enough to survive what comes next?

Rose's school comes under attack by vigilantes.  No one could have predicted what will happen next.

Abby makes the choice to go to Kansas to fight for Woman Suffrage, and almost pays the ultimate price.

Violence and hatred run rampant through the country as America tries to come to grips with 2,000,000 freed slaves.

So many of the characters you have come to know and love face both challenges and joys in this turbulent time in history.


Walking Into The Unknown

October 1867 - October 1868

Where will Americans find the courage to walk into the unknown?

Carrie is rebuilding her life, but an unexpected twist sends her, Janie and Matthew onto an adventure she could never have envisioned - but not before she has to say good-bye to someone very special.

Moses and Rose are finally free to pursue their dream of college.  Will it be everything they hoped for?  And will they push through their fears to actually do it?

Jeremy and Marietta receive exciting news, but will the outcome force them to leave their life in Richmond behind?

Abby struggles to adjust to life without Carrie, Rose and Moses, but Matthew sends someone very unexpected into her life.

When everyone really just wants a simple, clear future, each person finds they have no choice but to walk into the unknown.


You can email me directly by using the Email envelope above, but I also invite you to join my email list so you receive my regular BLOGS!  

AND, when you sign up for my newsletter you will receive a FREE full color/high resolution image of The Bregdan Principle that you can print!