All Books in E-book & Paperback!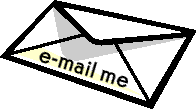 Fly To Your Dreams Series

How many of us go through our daily lives wondering if this is all there is...

We wonder what will happen if we dare to dream.  We look back over our lives and wonder what happened to our dreams.  We gaze into the future, wondering what will happen if we dare to follow our dreams.  

No matter where you are in your life, you have come to the right place.  I have committed my life to helping others discover, then passionately pursue, the dreams they nurture inside.  Whether you can identify them or not, I believe you were born with certain dreams planted deep within your heart, soul and mind.  The challenge is to set them free to become reality.  I am convinced you can!  

The books I write are a combination of fantasy and allegory - a fancy way of saying they take their readers into a different world that opens their mind to the possibilities for their own lives.  Whether it is Darcy the Dream Dragon, Quest the Eagle, or Little Heart, readers will learn a little more about how to follow their dreams, conquer their fears, and make their life an exciting, exhilirating adventure!

Whether you want 1 book or you want to collect the series - which is always growing - you've come to the right place.

Join Little Heart as she goes on a quest for the Greatest Love of All. You will find yourself on your own personal journey as you discover for yourself what the Greatest Love of All is. Aren't I going to tell you what it is? No - you'll have to read and discover it for yourself!





It all begins with a seed - and with the vision of someone willing to wait... A Chinese farmer, usually struggling to survive and provide for his family, plants the seed and sets his hope and vision on all it will provide when it towers 90 feet above his head. 

This story is one of hope, amazing persistence, and the victory that comes when we simply refuse to give up...

Join Quest the Eagle on his journey as he learns to fly high. Learn the lesson of failure with him. Come along with him as he grasps the truth that all of us - every day of our lives - have to choose between Freedom or Fear...

"Did you know that everyone who is born has a DREAM DRAGON? Well, it's true. If it wasn't I wouldn't be telling you so!"

Thus begins this whimsical story designed to delight and challenge readers of all ages. How many of us let go of our dreams - cast them aside as the reality of living crowds out our ability to dream? Let Darcy the Dream Dragon reawaken you, and those you love, to the dreams we all carry in our hearts!

# 9  

Always Forward

Coming 

Winter 2016

# 10 

Coming 

Summer/Fall

 2016

# 12

Coming 

Fall/Winter

 2017