All Books in E-book & Paperback!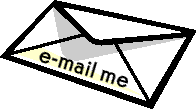 PEPPER CREST HIGH SERIES

It's HERE!

15 year old  Kelly has no control over the changes turning her world upside down when her widowed father remarries.  Eager to escape she takes a job at a summer camp with horses.  It's everything she dreamed of until she realizes she didn't run away from the biggest part of her problem...

Living with a new parent is a lot harder than Kelly thought it would be.  Tensions build when Kelly's dad goes on a business trip, leaving Peggy in charge.  Kelly constantly finds herself saying and doing things she later regrets.

Kelly likes her stepmom- she really does.  So why is she having such a hard time getting along with her?

It takes a tragedy to help her understand...

Brent has a lot going for him  - good grades, athletic talent, a great girlfriend.  But home is a different matter.

Kelly & Greg want to help their friend, but Brent keeps putting them off.  And lately Brent's moodiness and brooding silence have only been getting worse.

Will they get through before Brent tries something desperate??

Julie thought she knew who she was, and where she was going.  But lately it's as if the doubts and questions are swallowing everything she thought she knew.

Confused and afraid, Julie searches for answers in new friends, new activities and a new attitude.  What does it matter where she is going when she no longer knows who she is?  

How long can she avoid the pain in her heart.  How long before she makes a decision that will impact her entire life?

Kelly was thrilled over her relationship with Greg - until Robbie.  There's something about him that Kelly can't resist.  

Unable to give up Greg, yet curious about the new guy, Kelly tries to have it all.

But if Kelly cares so much for Greg, why is she willing to risk everything on someone she hardly knows?  

Will she find the answer in time?

# 9  

Always Forward

Coming 

Winter 2016

# 10 

Coming 

Summer/Fall

 2016

# 12

Coming 

Fall/Winter

 2017